Technoweld offers a complete technical welding consultancy service. We can review your projects for both clients and suppliers. We also provide independent insight into various elements of the project.
We can review what suppliers are providing you and ensure it conforms to the relevant standards and specification.
As part of Technoweld's welding consulting, we can audit your processes and procedures. Furthermore, Technoweld can provide a summary of potential efficiency gains.
Improvements in your product can be achieved by increasing productivity and efficiencies, improving processes, decreasing operating expenses and minimising defects.
What Can Technoweld Provide?
Technoweld's experienced welding engineering consultants can:
Analyse the delivery of consumables and accessories to the welding points
Analyse whether material handling is effective
Minimise over-welding
Enhance current welding processes and procedures
Optimise joint preparation
Eliminate any extra welds from the design
Ensure welding consumable distributors are giving you the best price
Look for ways to streamline costly record keeping
Add robotics or hard automation to the operation
Examine safety concerns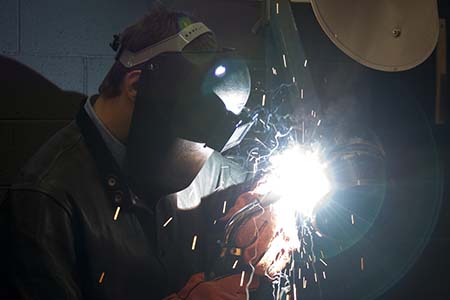 I have had the pleasure of dealing with Graham while I was working for FLSMidth. I have always found Graham to be professional and hard working expert whom enjoys being challenged and has a genuine love for what he does.
Grahams in depth knowledge is second to none and his willingness to share this with his peers was fantastic to witness. His in depth engineering knowledge makes him the guy to go to and I hope to deal with him again in the near future.