Undertaking National and International compliance audits and achieving various certifications, Technoweld proudly provides customers with confidence that we are consistent and work to an expected best practice standard.
Certification accreditation of the Technoweld processes, systems and procedures across all levels of welding and fabrication, has earnt Technoweld recognised expert level service with the Australian Welding Institute.
Furthermore, Technoweld has been selected as the sole Australian Agent choice of TWI Training & Examination Services Worldwide. TWI is the global leader in technology engineering, research & consultancy, selecting the most influential companies worldwide not only for their industry expertise, but equally for their professionalism, impartiality, and confidentiality.
Australian Welding Institute
The Australian Welding Institute (AWI) is an internationally recognised, not-for-profit body representing the interests of the Australian welding and fabrication industry.
Close alignment and membership with the Australian Welding Institute provide resources to Technoweld for an industry service that is professional, ethical, flexible and which listens to nationally recognised qualifications and certifications for welding related personnel.
ISO 9001:2015
ISO (International Organization for Standardization) 9001:2015 "Quality Management Systems", specifically states the specific requirements that an organisation must demonstrate consistently to hold this Certification.
Technoweld proudly holds this certification due to our effective demonstration and usage of the application, constant review, improvement and conformity to high-level products and services. The ISO 9001:2015 is reviewed every 5 years.
The ISO 9001:2015 helps ensure that customers get consistent, good quality products and services, which in turn brings many business benefits.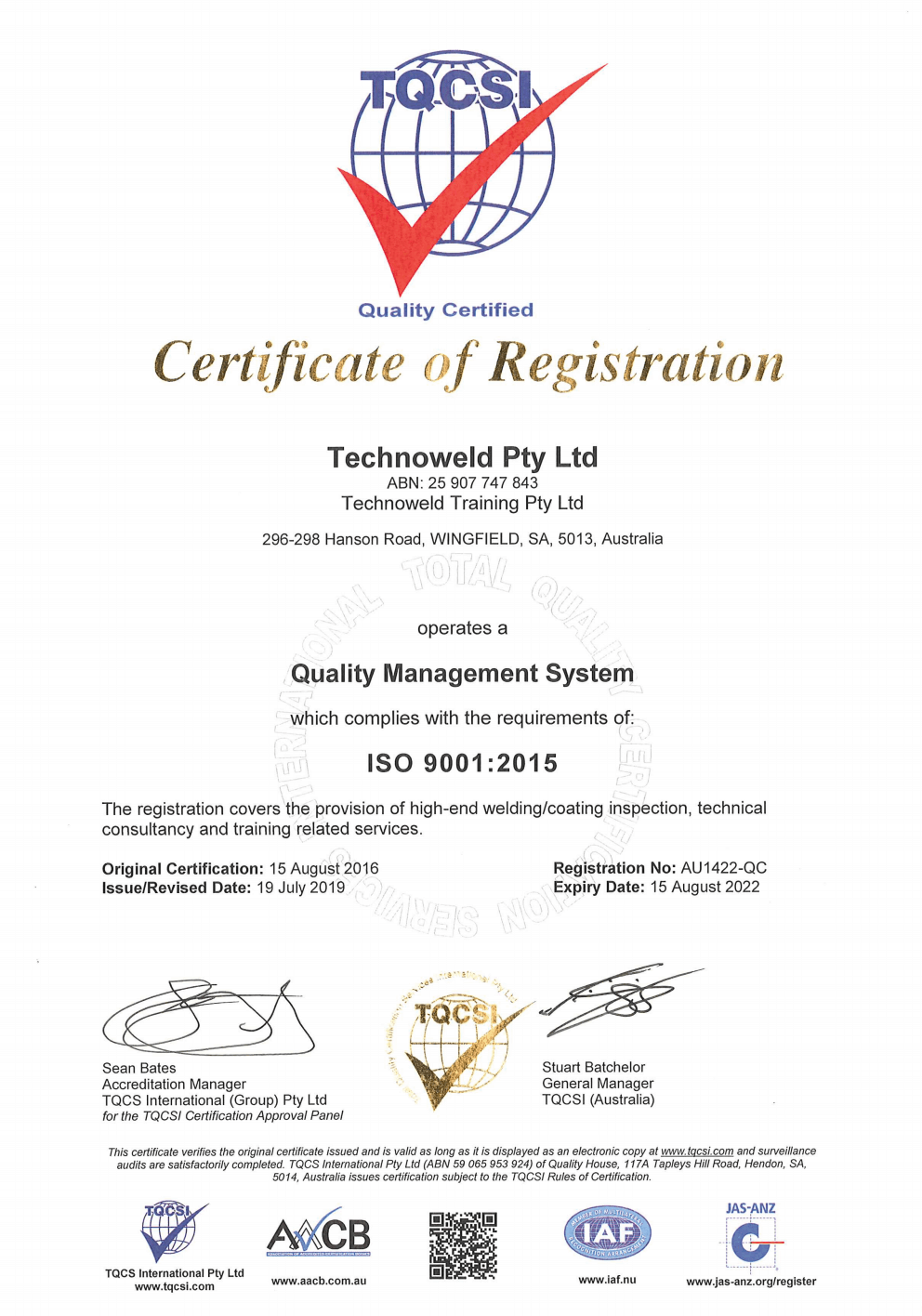 Accredited for Technical Competence, National Association of Testing Authorities
Technoweld have been Accredited for Technical Competence by the National Association of Testing Authorities (NATA), meeting ISO/IEC 17020. Since this accreditation evaluates technical expertise, NATA accreditation means that clients, regulatory authorities and the courts can have confidence in the test results.
DTC Member
Technoweld are a member of the Defence Training Centre. This membership demonstrates our commitment and ongoing involvement to supplying and supporting Australia's Defence industries and their capabilities.
NACE International
Technoweld are a member of NACE International. This membership acknowledges we are making sustainable assets, materials, and infrastructures a reality as we turn welding industry-specific research into globally recognised standards and research that impact the worldwide corrosion community.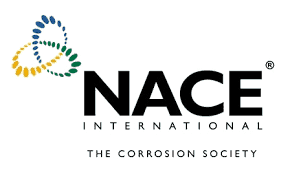 Approved TWI Training Agent in Australia
Technoweld are the approved TWI Training agent in Australia. TWI is the world's largest provider of welding technology and inspection related training with centres strategically located around the globe.
Technoweld are proud to represent such a reputable organisation in Australia. This gives us the ability to train in a range of welding related fields, including welding, welding inspection, coating inspection, and more, so that you in turn can bring maximum value to your welding operations.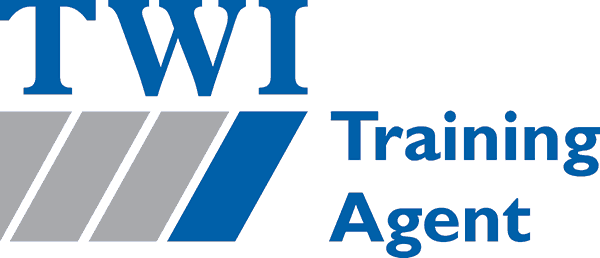 Business SA, Chamber of Commerce and Industry South Australia
Technoweld are proud members of Business SA, South Australia's peak Chamber of Commerce and Industry and peak Employer body.
This memberships ensures we are able to operate in the broader economic environment that is conducive to successful business in an increasingly globalised economy which requires local businesses to be highly cost competitive.