Are you looking to demonstrate your personal competence to existing clients and prospective employers?
Perhaps you want to prove the competence of your welding staff to customers and clients?
Gaining a CSWIP certification in the relevant welding related disciplines is a well-recognised method of doing this.
CSWIP provides internationally recognised, role-specific competence for people involved in:
     Welding
     Joining
     Materials integrity
     Inspection in manufacturing, construction and operation
     Repair of high integrity structures, plant or machinery
In this blog, you will learn what CSWIP stands for, why it is important for your business and how you can increase your customer base with this prestigious certification.
You will also find out how to contact welding certification programs and certified inspectors for welding and other related industries.
What Does CSWIP Stand For?
As with most acronyms, the name CSWIP once stood for something different to the modern meaning.
When it was founded, CSWIP stood for:
"Certification Scheme for Welding Inspection Personnel."
Now that the program has dramatically expanded and added multiple other areas of specialisation, it represents, "Certification Scheme for Personnel."
CSWIP certification is granted by TWI Certification Ltd (TWI CL). TWI CL is a TWI Ltd company (TWI was formally known as The Welding Institute).
The CSWIP certification schemes are established and implemented following approved training courses and examinations. These are held in accordance with strict criteria established by the certification Management Board. The Board is made up of representatives from industry and other relevant stakeholders.
TWI is an international leader in research and development, education and certification of welding and related industries. Similarly, the Australian Welding Institute oversees the entire welding industry in Australia.  Promoting and arranging national qualifications, training and examinations services for welders, welding inspectors and the welding industry.
Who Can Become Certified With CSWIP?
There is a diverse range of professionals in welding and related industries who can become CSWIP certified.
It is important to understand the range of schemes available for this international certification. This ranges from individual certification to certifications fo welding inspectors or NDT inspectors.
Certifications can be awarded for individuals who are:
     Welding Inspectors
     Welding Instructors
     Welding QC Coordinators
     Welders
     Welding Supervisor
     Non-destructive Testing
     Plastics Welder
     BGAS-CSWIP
It is important to note that this is a general list of some of the careers that benefit from CSWIP certification. The complete list of schemes is far more complex.
Having a CSWIP welding supervisor on your team can dramatically increase the legitimacy of your company. It provides confidence to customers and clients regarding the quality and integrity of your product. It also proves the competence of the personnel employed to deliver the product.
CSWIP certification is an excellent way of demonstrating compliance through competence. It is highly recommended for those who require recognition as a qualified and certified welding inspector in order to work independently. It is also recommended if you require members of your staff to hold the qualification.
Benefits of Becoming CSWIP Certified
Once an individual gains CSWIP certification, it is then possible to register with CSWIP in order to help reinforce your qualification. This will promote your professional competence whilst gaining access to exclusive services and benefits via The Welding Institute.
A free CSWIP logbook is sent to individuals that register with CSWIP. Keeping an up to date logbook is a key part of complying with your continuous professional development (CPD).
Registering with The Welding Institute
There are numerous benefits to registering as a professional member of the Welding Institute.
Having access to The Welding Institute gives you unparalleled professional support.
There are many reasons to become a CSWIP certified welding inspector or company. Some of these include career development and learning opportunities to networking incentives.
If you have already mastered a variety of welding inspection techniques, this certification shows that you are a serious, skilled professional.
Alternatively, a CSWIP certified course is ideal to increase your welding knowledge and ability.
When shopping for welding services, such as welding inspections, it pays to choose an internationally certified welding professional.
CSWIP certified organisations are highly recognised throughout much of the world as leaders in welding quality.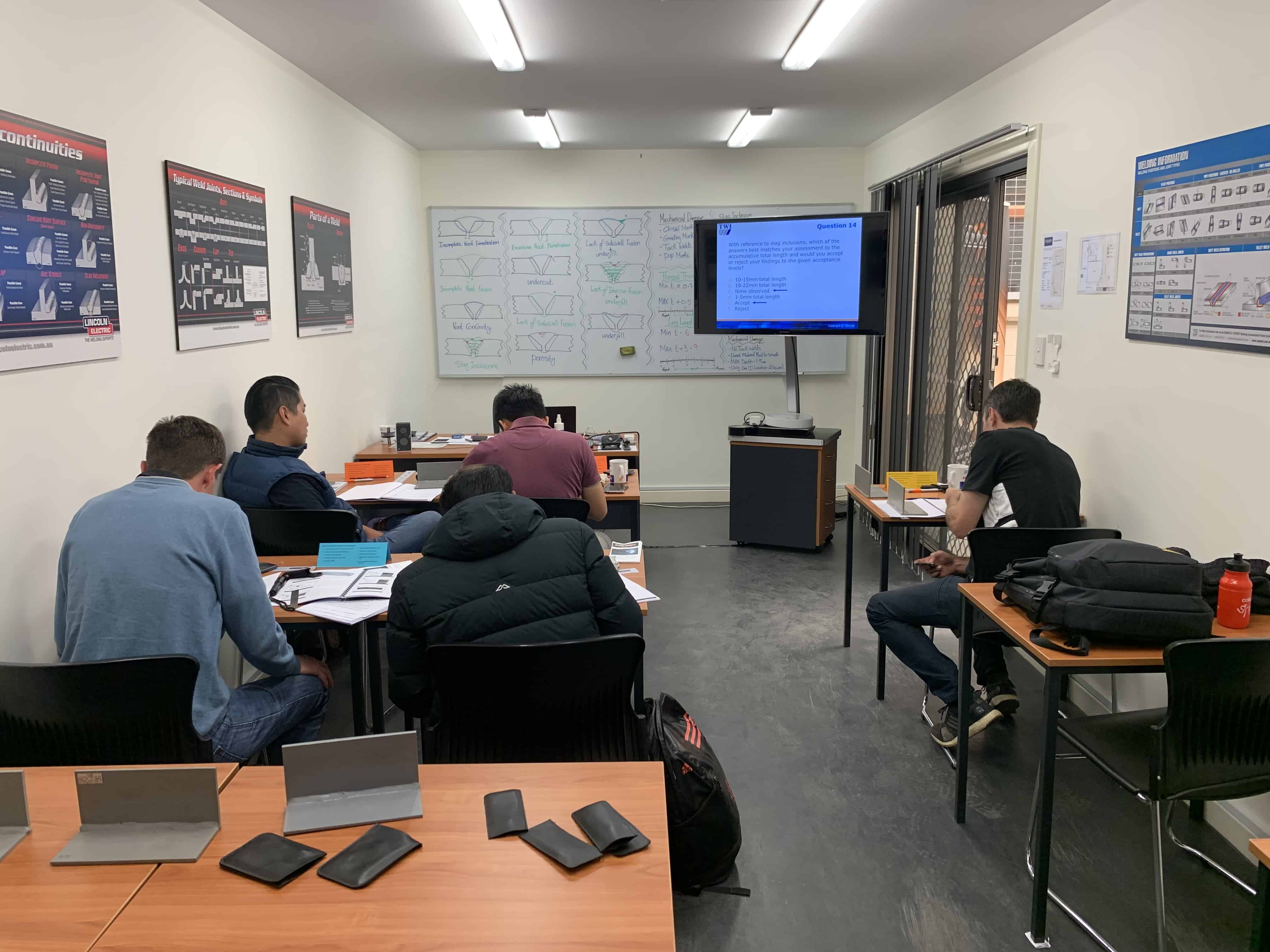 How Do I Become Certified?
In order to become certified, training is required. This can be completed via TWI Training (The Welding Institute) or from an authorised agent of TWI Training such as Technoweld.
This international organisation is dedicated to producing world-leading training courses and certifications in countries all over the world. In order to become certified, you need to:
     Find an official TWI training course near you by looking at the TWI Training website http://www.twitraining.com/ or by contacting Technoweld directly https://technoweld.com.au/about/certifications/.
     Enrol in a course and complete each assignment.
     Take a comprehensive examination.
     Wait for your results.
     If you have successfully become CSWIP certified, learn about important renewal procedures.
Receive Expert Training and Certification from Technoweld
As an approved TWI Training agent, Technoweld is proud to offer comprehensive training for all your welding needs. Technoweld can help you achieve your goals. Whether you are just starting your career or need to receive the latest information or certifications, we're here for you.
CSWIP welding inspector courses are the latest in welding innovation. We are proud to offer a wide range of training courses for all experience levels. Our courses range from basic welding theory to advanced welding supervision.
There are an incredibly diverse range of specialised skills in the welding arena. It is easy to lose track of the incredible growth in the industry.  Our trainers have over twenty years of experience in fabricating and welding a variety of standard and exotic materials. Our students are closely monitored by our Master Welders during their course. They benefit from ongoing education in order to stay in touch with the latest advancements.
If you are not interested in training, browse our inspection services for thorough weld inspections services by internationally certified welding inspectors.
Our highly qualified, certified and experienced inspection team can cover projects including welding, coating and poly pipe.
To learn more about CSWIP certification and other important welding certificates and training experiences, contact Technoweld today.
Think your business or personal welding service can benefit from highly-skilled welding instruction and/or inspection services? Speak to a Technoweld team member by calling us directly on 1300 00 WELD.